We can create a performance of any length perfectly suited to your needs. We can work to a strict timescale and produce a play that will represent the issue you want to focus on with passion and conviction.
We believe in personal narrative and the value that comes from sharing personal stories, and we want this to be reflected in the work we produce. We can take what might be considered dull or inaccessible information and transform it into engaging and emotive work.
We can rework facts and figures into a poignant, passionate performance, which captures the essence of the information, but transforms it into a story that is both lighthearted and emotive. This re-presentation is then used to enable the 'everyman' to engage with a subject that might have been difficult to connect with.
Testimonial:
Haylo Theatre presented the fruits of our working group on Students as Consumers vs Students as Learners, and both their interpretation and their presentation were spot on. Haylo theatre went above and beyond, making our research not only accessible, but also full of humour and heart.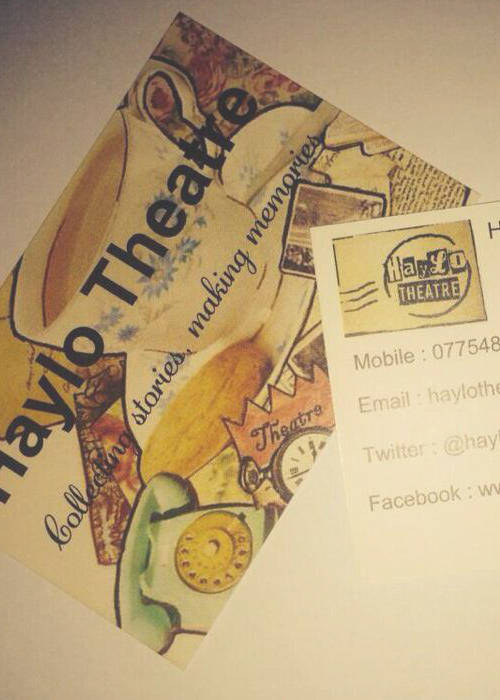 If you are interested in booking us to create a bespoke performance please don't hesitate to get in touch!