'Sisters, Seagulls and Sendoffs' uses real life experiences of dealing with death, dying and bereavement. The performance includes the notion of taking control, talking openly and making plans regarding end of life choices. It also explores some of the barriers we face as a society and how we deal with these sensitive issues. The protagonists, two sisters, explore the issue of grief, permission to grieve, and battle between coping with grief in different ways.
This performance gives an insight into the role of death within society, and the emotions surrounding this difficult subject.
Suited to:
Death, dying and bereavement events
Dying Matters week
Educational enrichment
Promoting person centred care
Bereavement training
Staff training 
Conferences 
Testimonials:
A very thought provoking and well thought out piece.
The work you are doing is just inspirational and the way you put it across was so insightful.
A beautiful and thought-provoking performance. Tender and humorous. Thank you for helping us open up conversations.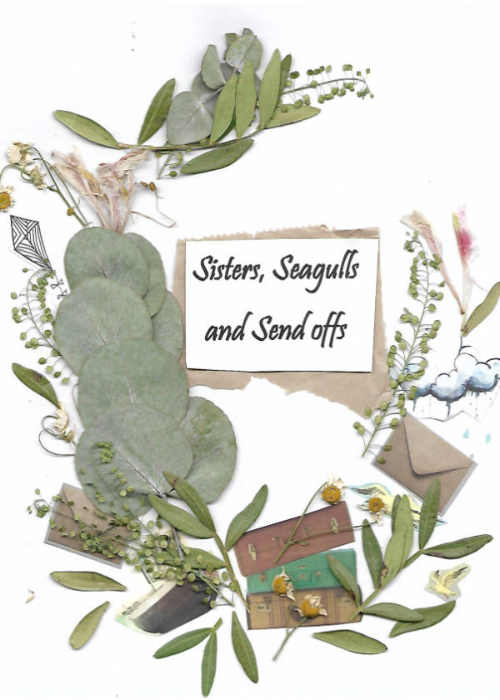 If you are interested in booking us to perform Sisters, Seagulls and Sendoffs please don't hesitate to get in touch!